Urban Water Agenda 2030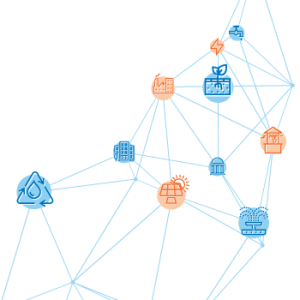 Based on its expertise, including within the Covenant of Mayors for Climate & Energy, ADENE brings to Water Services and Cities valuable knowledge for the adoption of the Urban Water Agenda 2030 and the implementation of innovative solutions and financing mechanisms for energy and water efficiency.
R&D Projects and Partnerships
ADENE strongly promotes research, development, collaborative innovation and technology transfer, including the participation in European R&D, Cooperation and Education Projects (H2020, Interreg, Erasmus+) on Water and Energy Efficiency and Water-Energy Nexus.
Being recognised as part of the Portuguese Scientific and Technological System, ADENE participates in several national and European projects, aiming to share its experience from the active cooperation between partners within the Energy and Water Sectors.
Among several European projects, ADENE coordinates the ERASMUS+ co-funded project "WATTer Skills Strategic Partnership" (2017-2020), for a common qualification and accreditation framework of Water Efficiency Experts in Buildings.
In Portugal, ADENE coordinates, in partnership with EPAL, the "AX Aqua eXperience" Project, co-funded by the Portuguese Environment Fund, to raise awareness and behavioural change for water efficiency at the urban level.